Hard Work Earns Neenah Superintendent a Prestigious Title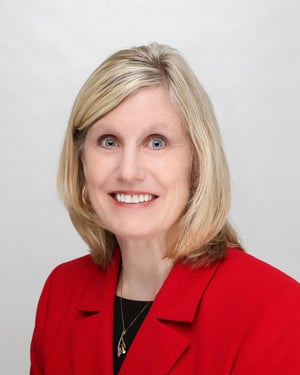 The dream to build a strong N.J.S.D. was fulfilled by Dr. Mary Pfieffer, earning her the title of Wisconsin Superintendent of the Year from WASDA on Oct. 8.
"It was a great sense of pride," Pfeiffer said in reflection after receiving the award.
WASDA (Wisconsin Association of School District Administrators) is an association whose members strive to support principal excellence and acknowledge outstanding educators. They also consider and select nominees for major awards given to the state's district administrators. 
This specific administrator award earned by Pfeiffer is defined by WASDA as "the most prestigious honor a school system leader can attain."
Pfeiffer, the long-time superintendent for the Neenah Joint School District, was most recently noticed by WASDA in recognition that she pushed a hefty $114.9 million referendum for a new high school building location.
Pfeiffer clarifies that the said $114.9 million will not be enough for the entirety of the project — the collective cost of the renovations add up to over $180 million.
According to WBAY Action 2 News, the new high school will be built across from Kimberly Clark on County Road II in the Village of Fox Crossing, while the current high school on Tullar Road will be left as is to become a middle school for the grade 7 and grade 8 students of the district.
This is not the only accomplishment that was appreciated by the Association, considering her 13-year journey as a superintendent for a single district conquers what WASDA generally looks for when scouting for the recipient of the award. 
"We need to care about each other. And not only care — but care deeply," Pfeiffer said.
Her dream to keep a sense of togetherness through the "Neenah with Pride" statement helps students feel they are a part of a safe neighborhood at every school in the district.
Now, there is something that Neenah's school district does a bit differently than others, and Pfeiffer believes it holds importance in being awarded the honorable title. 
All high school students are required to take one or more college credit-yielding courses in the four years they attend the school, which propels a jump start on their post-secondary education and prepares them to experience the material and depth of college courses.
Pfeiffer's astounding efforts toward the many advancements of N.J.S.D. will contribute to Neenah's future altogether.
Feel free to give thanks and congratulate Dr. Pfeiffer on this huge accomplishment in the comments.