Review: Local Coffee Shops for Any Situation
Coffee shops have quickly increased in popularity as a way for people to connect with one another, concentrate on homework, or grab a cup for the day. Neenah and its surrounding area are no different than anywhere else with numerous local coffee shops. Even with a plentiful supply of local businesses to support, 66 percent of consumers go to Starbucks for their morning cup out of convenience, according to Premise. Perhaps with more information on the quality of local coffee, consumers will be more inclined to become patrons.
Each store offers a unique environment and selection of drinks showcasing every store's individual strengths. From spacious chambers with elevated stools and coffee that tastes of a city, to quaint riverside shops with a wide selection of many different innovative flavors, the Neenah-Appleton area has many different styles of store available for coffee-lovers of all types.
This review will act as a guide showing each store's strengths in order to show readers what establishment suits their fresh-brewed needs.
Lawlss Coffee:
With a homey yet trendy interior, Lawlss Coffee in downtown Neenah offers not only a high-quality product through their coffee and espresso, but it functions as a great place to do homework or just sit down with friends. Iced coffee is served in mason jars for those who stay in house, with a wide array of either raised seats, tables with booths and lower metal chairs, or a coffee table with softer couches and plush chairs. Inside many students and other workers can be seen sitting with a cup of coffee, working through whatever work they may have. 
The espresso available is rich and decadent, offering a luscious and mature flavor to many drinks. Beyond the regular choices of a latte or another traditional drink, they also offer interesting flavor combinations for both coffee and tea. Some food options are available as well, a menu can be found here. For coffee lovers looking for a place to sit with a friend or do homework, Lawlss's environment and menu make it the perfect location in the local area.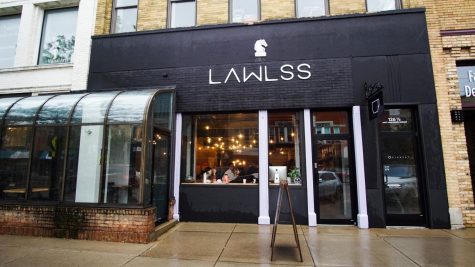 Lawlss Coffee owner Stephen Witchell said, "Our care and attention to detail is what sets Lawlss apart. We roast our own coffee and make our own syrups and sauces. Everyone who works at Lawlss is a vital part of carrying out that attention and care."
Copper Rock Coffee Company:
Filled with booths, elevated tables and delicious food, Copper Rock Coffee Company in downtown Appleton is an amazing location to meet a group of friends for a meal and a cup of coffee. Located on College Avenue, Copper Rock is surrounded by stores and restaurants of every kind, making the local traffic extra heavy, for good reason. During the warmer half of the year, the Appleton farmer's market adds yet another local event drawing pedestrians into the area. If anyone passes by the area in need of a meal or a caffeinated cup of joy, Copper Rock stands ready and waiting to serve their needs.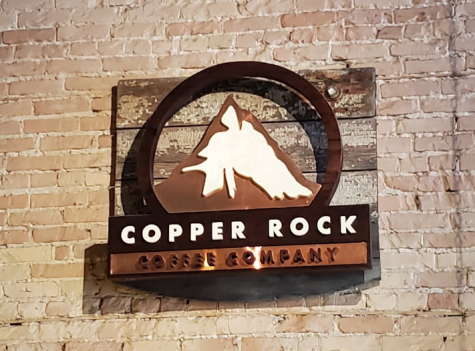 Copper Rock Coffee Company offers a fairly traditional selection of coffee and tea; however, they also include a food menu featuring an incredible variety of sandwiches, wraps and breakfast options. For any local residents, downtown customers, or friend groups looking to grab a coffee and a meal, Copper Rock's urban environment is the place to be.
Copper Rock Coffee Company was asked for a comment, but as of publication, no response was received.
Tempest Coffee Collective:
Positioned directly next to the Fox River, Tempest Coffee Collective is the perfect homey environment to relax alone or with friends. Filled with tables of many different sizes and some soft furniture, Tempest Coffee Collective has a gorgeous interior for the colder months of the year. When Wisconsin's weather is more manageable in the warmer months, this store truly shines with the Fox River and lush trees as a backdrop to their outdoor patio.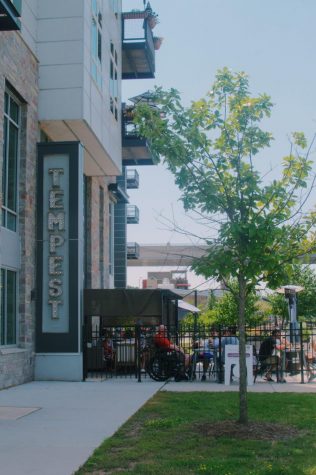 Every drink available evokes a similar emotion, bringing nostalgic childhood warmth to all patrons. A wide variety of teas, coffee and sweet drinks are available and can be paired with their food, perfect for breakfast or lunch. A menu is available here on their website. For people searching for a quieter environment to sit and enjoy their drink, Tempest Coffee Collective is a great local business to offer support.
The store's owner said, "A lot of extra effort goes into brewing coffee at Tempest. We pay attention to details that affect the flavor of coffee and make adjustments where necessary to make sure we highlight only the best qualities in the coffee we have."