Horton Hears a Huge Win: 1st-in-State Girls' Basketball Team Defeated
Hortonville, the #3 seed in the Division 1 race for this year's WIAA girls' basketball state championship, pulled off a stunning upset against the #1 seed Neenah Rockets during Saturday's sectional final match at Appleton East.  Docked in matching opposite colors, enormous crowds of students from both schools packed the stands, creating a bipolar atmosphere of extreme tension, not to mention excruciatingly loud cheering and chanting.  Furthermore, parents and other community members filled what little space was left, leading to some overflow.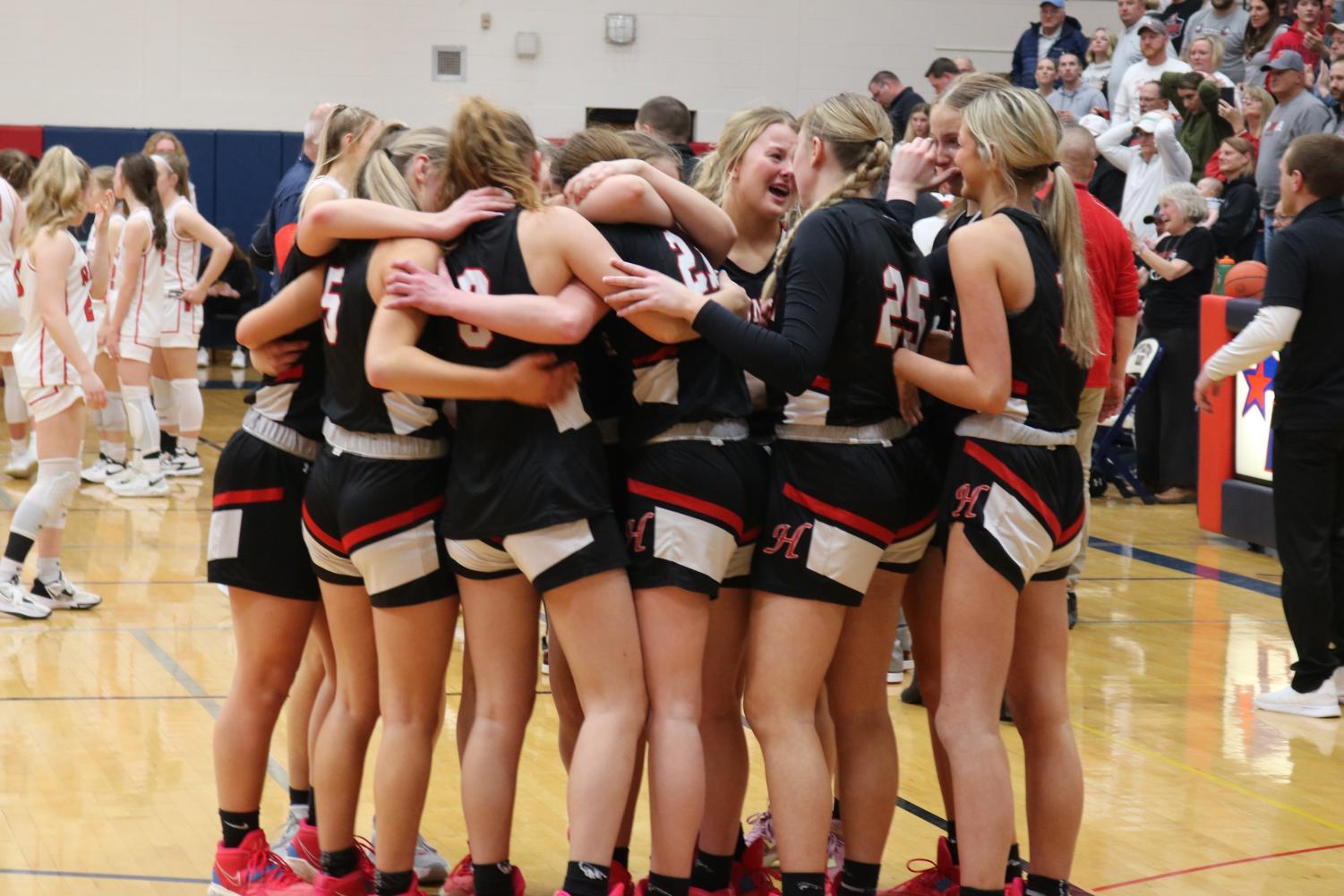 The Polar Bears' lead kept steady throughout most of the game. Though the Rockets narrowed the gap at the beginning of the second half, Hortonville continued to score and put the game away with several free throws as the clock ticked to zero.  The final score read 54-71, and both teams were thus presented with commemorative plaques for their efforts.  Shortly after the Polar Bears had a team-bonding moment of their own, Hortonville students emptied the stands and swarmed around them, jumping with massive excitement; those who managed to escape were immediately surrounded by a flurry of photographers and reporters for local television stations.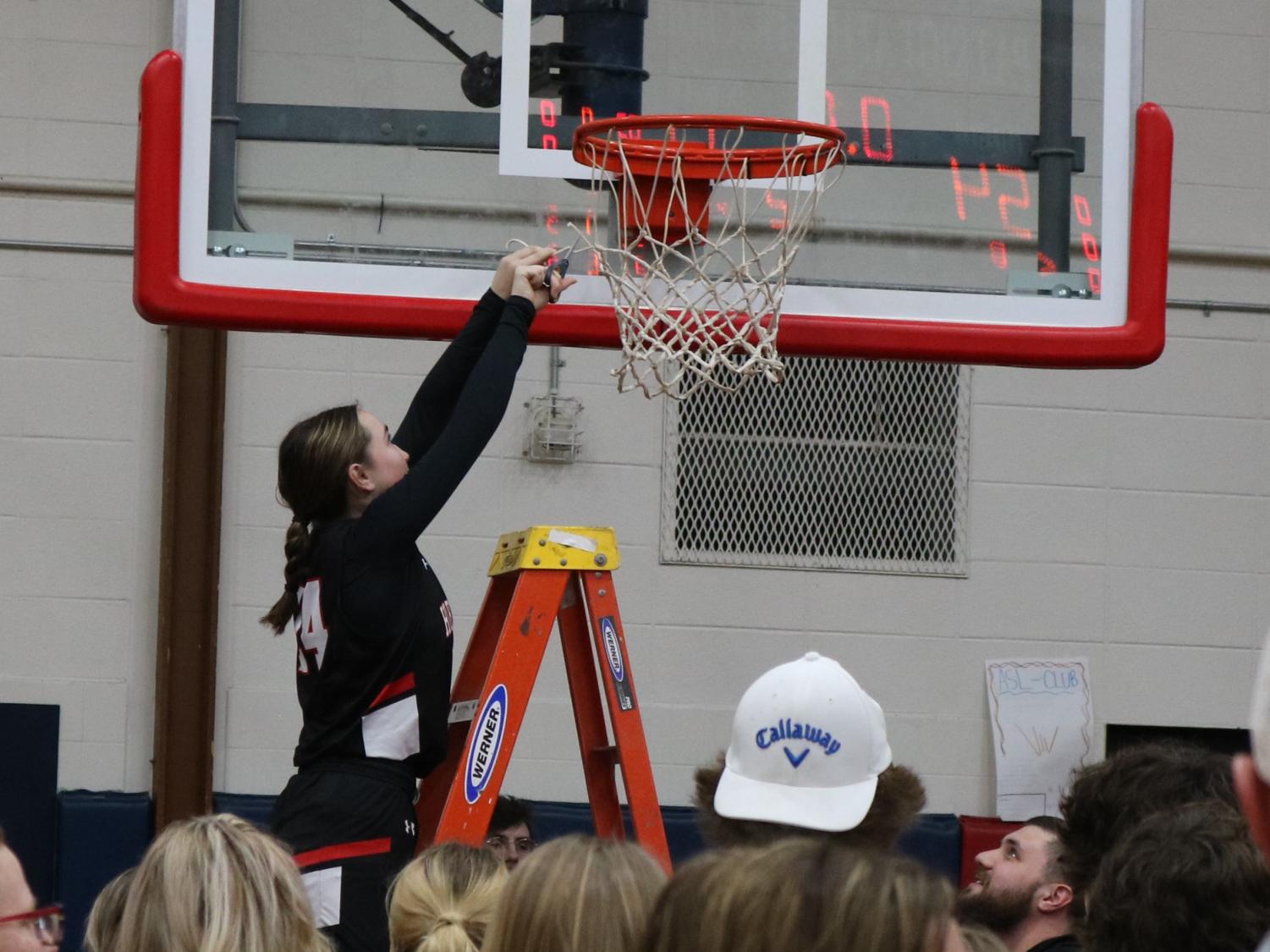 On the other side of the ball, such a lopsided defeat demoralized both the Rockets and their fans.  Brought to tears, the entire team immediately vacated the public view, leaving the remaining Neenah spectators to wander around as members of the Hortonville team climbed ladders and slowly cut apart their basketball hoop.  Proud of not only their advancement to the first round of next week's State Tournament in Green Bay, the Polar Bears also received their own dose of vengeance – they now hold a 2-1 record against the Rockets.  No other team has beaten the Rockets this season, let alone twice.
Neenah spectators created their own reasons for the defeat.  Seniors Jack Zemlock and Darius Jones Jr. evaluated the Rockets' performance as follows: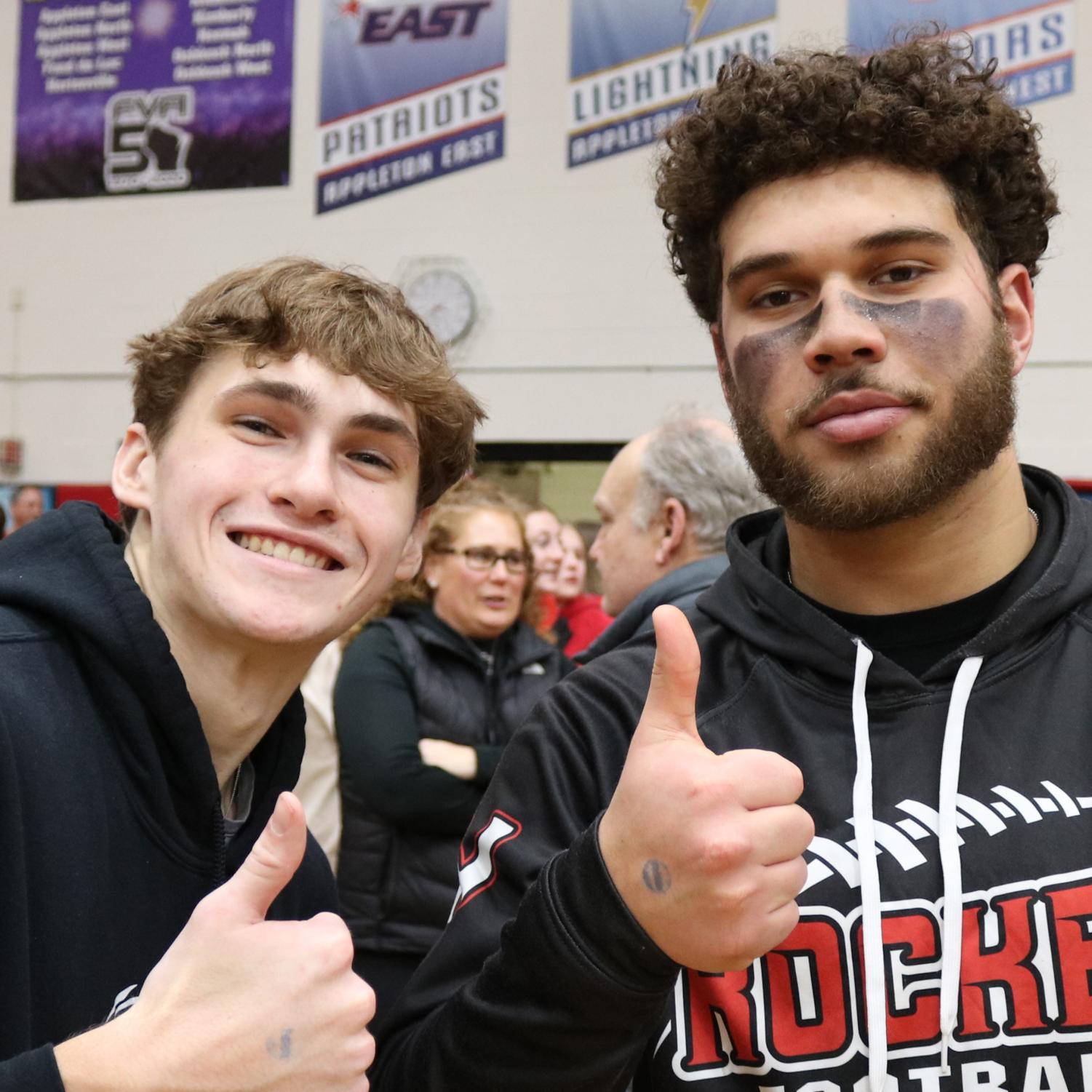 Jones: It's hard to play a game when it's 8 on 5, and we had some key injuries, Amaya Jones and Shelby Roth.  Both were key players that are both out, and if they were both there, it would have been a completely different game.
Zemlock: They played hard dog.  You know, they fought out there, and that's all you can really do.  I think they played the best that they could.
Q: What, specifically, did they do well?
Zemlock: Everything!  The effort and teamwork, they picked each other up when they were down, and they didn't let the ref stop them from doing their best.
Jones: They played really well. They played their hearts out. Allie [Ziebell] played her heart out.  Her right hand got trampled on, but she still played her heart out.  All the girls on the team really just worked their butts off.
Q: Is there anything else performance-wise that they could have done better?
Jones: I mean, it was just an unlucky game. Shots weren't falling. There were injuries. There's not much you can do when stuff like that's happening.
Zemlock: It's tough, but it is what it is.  You know they played their best; that's all you can do.
This loss cuts the girls' basketball team's near-perfect 27-2 season short.  However, fans of the sport may flock to the boys' games, with the team having just won its Regional Championships on the same day as this game.  The boys' team, however, is in a statistically much worse position than the girls, with their 15-11 cumulative record earning them the #6 seed in their WIAA bracket.  This coming Thursday, they face the Hudson Raiders at a Sectional semifinal match being held in Stevens Point.