Warhawks Snatch Boys' Basketball's State Prospects
The Rockets' stellar performance in their past few games blasted them through the playoffs, including a narrow upset of the #2 seed, Hudson, and a 28-point victory against Superior to be crowned Sectional Champions.  Unfortunately, their fuel reserves proved insufficient to last them through the state championship, with the team suffering a 61-73 loss during the first round of Friday's State Tournament against the Arrowhead Warhawks.
Students from both schools packed the stands, with Neenah's administration even providing a fan bus for spectator transportation to the venue.  Some spectators remarked on the abundance of "big guys" on the Warhawks' team, contributing to their ever-increasing point lead throughout the game.
This loss ends the Rockets' season, defusing hopes of a repeat state championship.  The De Pere Red Birds played Arrowhead for the Division 1 State Championship the following day, winning 69-49 and bringing a gold ball to that school for the first time since 1934.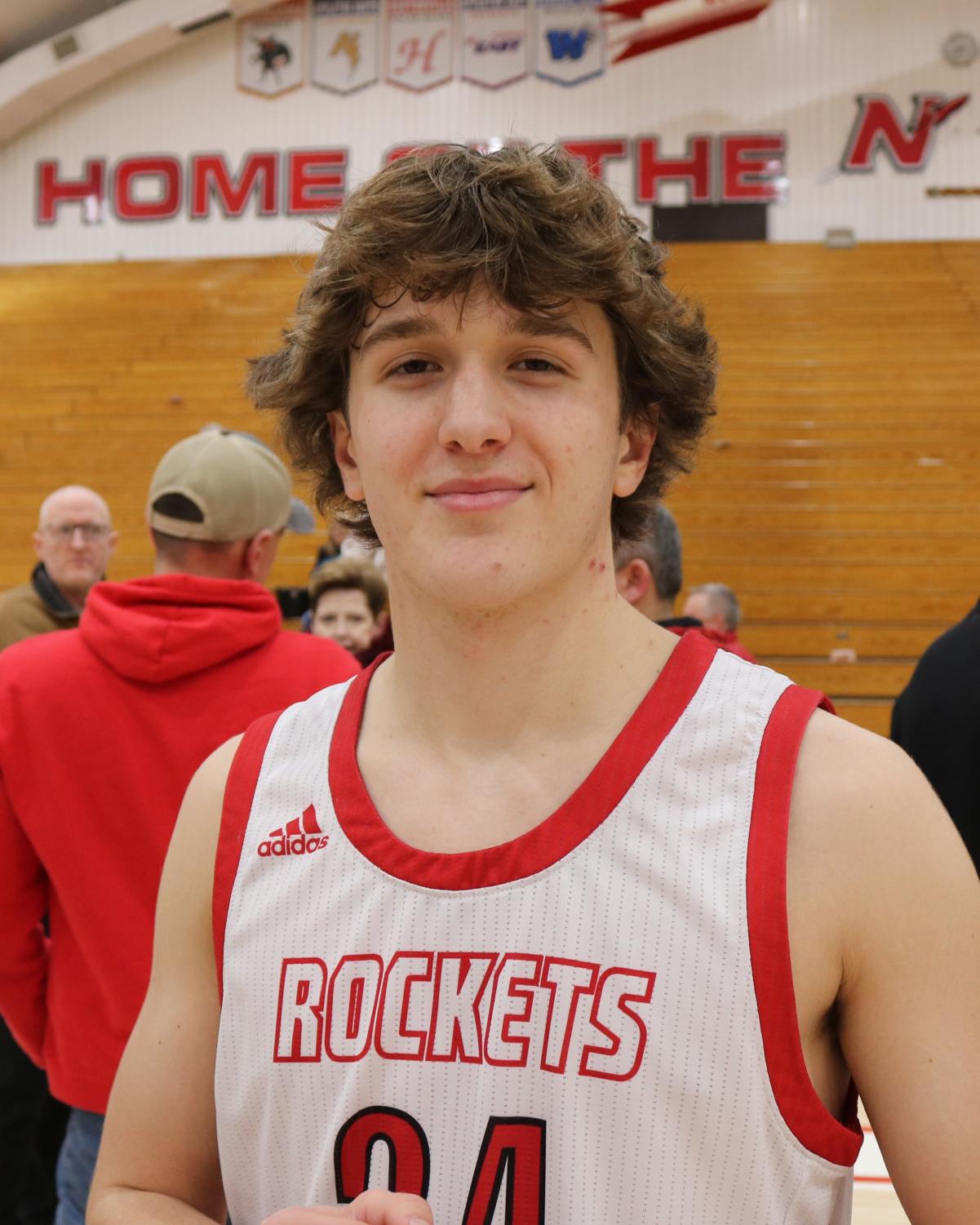 With this being his last game, senior Elliot Swanson remarked on his experience as a member of the team.
"Being on this team was really cool, with how good of a program it is, and our past success last year and in the past couple of years. This was a really good group of guys, and we got really close throughout the year," Swanson said.
With the team's cumulative season record of 18-11, Swanson acknowledged that an appearance at the state tournament in and of itself reflected the team's resilience.
"We battled a lot of adversity with injuries and some mid-season struggles. Nobody expected us to make it to the Kohl Center, so being able to prove people wrong is something to be proud of no matter the game's outcome.  I'm gonna miss the team dinners and just hanging with the team the most, but it was a really fun year.  Making it to the Kohl Center was a great way to end my career and our season," Swanson added.
A more detailed view of each player's individual performance throughout the game is available at the WIAA website.