Home-comers Shape Legacy of NHS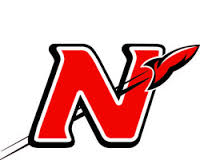 Hang on for a minute...we're trying to find some more stories you might like.
NHS homecoming traditions include:  drive-in movies, Powder Puff, spirit days, parade, dance, and of course, the football game. Homecoming is something every student as NHS can enjoy, but something most people do not think about is the home-comers.
Former NHS students come from all over to experience this event one more time. Others, however, come back for a different reason. A select few return to the high school and teach. While in the process, they are giving hundreds of students a homecoming they will remember and return to year after year. People — such as Ron Einerson, Jean Kessler and Tom Berven — dominate NHS memories. These names should be familiar to a majority of people, given they can be seen in the halls of NHS. They are the "Neenah Joint School District Hall of Fame Inductees." All of these individuals attended NHS, later coming back to their roots to leave a legacy, similar to teachers before them.
Jean Kessler, a physical education teacher, played an enormous role in building a girls athletic program at Neenah. She earned the introduction to the Wisconsin Basketball Coaches Association Hall of Fame. Ron Einerson, a social studies teacher and a basketball coach, ranks seventh in state history. Einerson was the president for the Wisconsin Basketball Association, and he is in the organization for the Hall of Fame. The fieldhouse is named for his honor. Tom Berven coached 50 seasons of boys tennis, 46 seasons as head coach, while teaching social studies at Neenah. He is a member of the Fox Valley Tennis Association Halls of Fame.
Though homecoming is fun and exciting for all students at Neenah, it is also memorable to the home-comers. Home-comers like Jean Kessler, Ron Einerson and Tom Berven, who came back to Neenah, and taught the next generation of kids. They give kids a homecoming that they will remember for years to come, and they will come back again, to give other kids a homecoming that they will remember. These individuals, who left their legacies, will be remembered as the teachers and coaches who changed homecoming. These "Hall of Fame Inductees" established a legacy and enriched tradition.  
Editor's note:  Research for this story is attributed to the N.J.S.D. district website.