Hydroponics Still Growing Toward A Better Future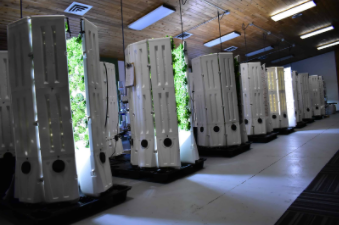 Nobody was prepared for Covid; it truly flipped the world on its head.
Yet this science teacher was able to keep on growing during her situation. Miss Emily Bennett is a teacher, who started a hydroponics program with an interest in the future. In late 2019, Bennett had attained hydroponics which caused a lot of excitement around the school. At first the questions were what she plans to do with them, but now we wonder how she is doing with them. 
Because to going virtual, there have been some disappointments with the hydroponics. Back in March, there were plants growing but because of quarantine Bennett was unable to put as much care into them as she usually does. She was not able to consistently check the levels, which ultimately led to cleaning out the progress of those hardworking plants.
Bennett had mentioned that they had to clean the hydroponics out in one day, which took seven science teachers and three hours. "It typically takes less time . . ." Bennett said, "This was so unexpected, we just weren't prepared. We also had to just throw away a lot of baby plants which was just heartbreaking."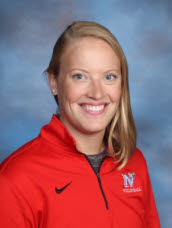 The uncertainty during quarantine has caused some delays, so Bennett was unable to plant lettuce in the big units from Fork Farms. For right now, Bennett is growing mini tomatoes and basil in the table top unit, called Click & Grow but Bennett says it is not quite the same.
Because the hydroponics have stopped growing for now, does not mean the opportunities have. Bennett had mentioned that there are 17 students who are doing the Dual Credit hydroponics course through Fox Valley Technical College. There is one student who is doing a Hydroponics Independent Study, and she has made her own hydroponics unit at her house. 
Bennett's goal remains the same from last year, which is to have a hydroponics unit in every building in the district. Currently, we are halfway to that goal. She also brings up that once the new high school is built, she would like a hydroponics lab there too. She would want to grow lettuce and sell it to the cafeteria. As these plants keep growing, so will students' futures regarding the future of these hydroponics.
For the backstory on Bennett's hydroponics, click here.