Girls' Basketball Flows Past Rapids, Advances to Regional Final
UPDATE: The team has secured the 2023 regional championship following Saturday's game against the Stevens Point Panthers.  A follow-up story about that game is available here.
The original story follows:
The #1 seed in the WIAA's Division 1 finals continues its unstoppable growth with a blowout 81-36 victory against an old non-conference foe, Wisconsin Rapids, who held the #16 seed in the division.  With this, they clear yet another obstacle in their path to attending the state tournament for the first time in 40+ years.
Sage Kirklewski, a senior, spoke about both tonight's game and what lies ahead for the team.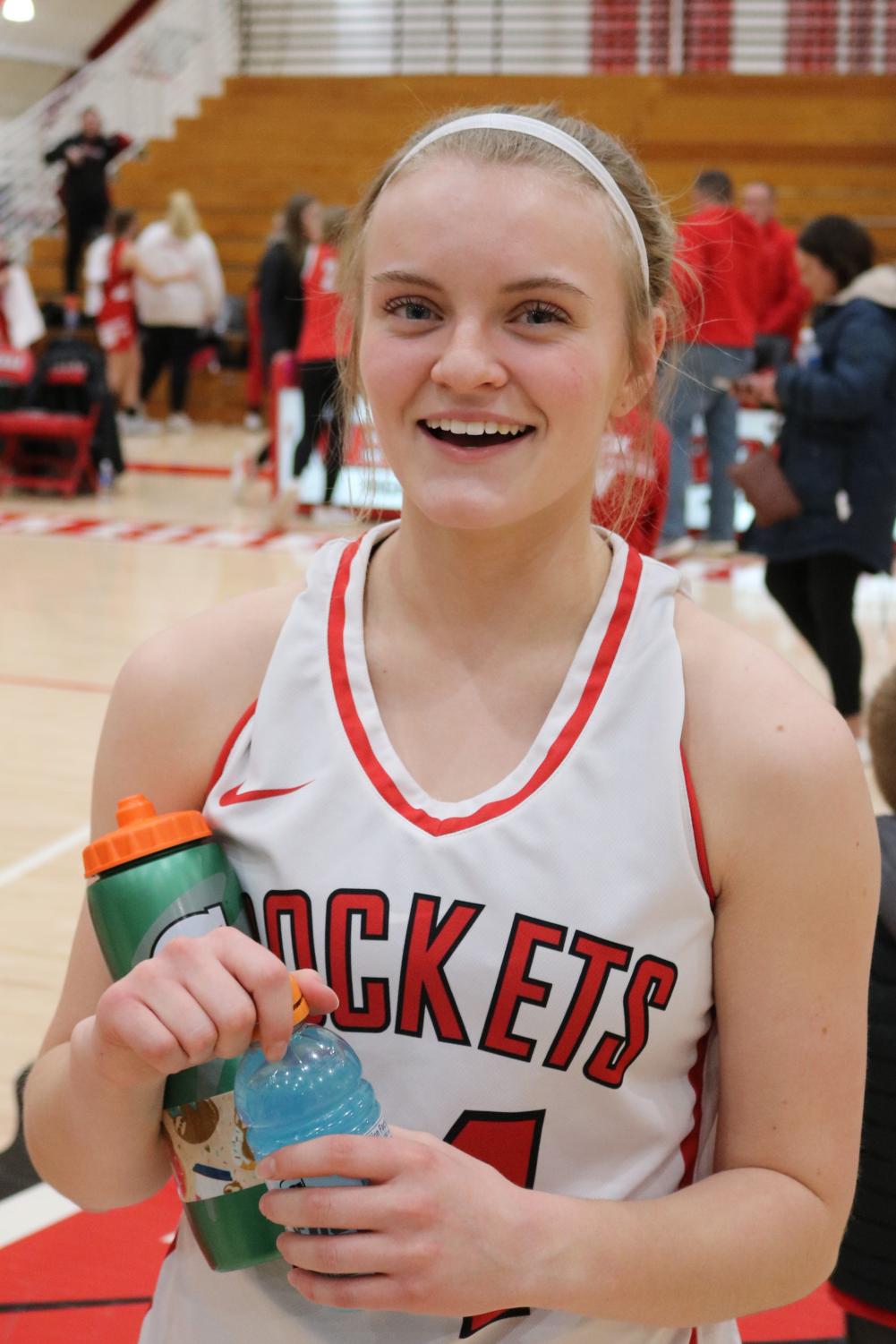 Q: What do you have to say about tonight's game?
A: It was good, we fought hard.  It was definitely the turnout that we wanted, and we're excited for tomorrow.
Q: Do you want to talk about the opponent?
A: We didn't really know much about them; they're kind of from a ways away.  So we didn't really know what to expect. But yeah, they fought hard and it was a good game overall.
Q: Was it easy to beat them?
A: I wouldn't say easy, but we had to give it our all.  It was hard to come off a long week without playing, so we were a little rusty at first.
Q: What could you have worked on?
A: Sometimes, we just have to work on boxing out, getting the rebounds, and containing our girls.  So, things we need to build on from here…
Q: Stevens Point will be your opponent tomorrow.  Do you have any thoughts on this upcoming game?
A: I'm just really excited and yeah, looking forward to it. We played them earlier in the season, and we did beat them. So you know, hopefully, things go well for us, and we'll give it our all tomorrow.
Q: In what aspects of the game has Stevens Point improved since your last match?
A: I just say all around. They've definitely progressed as a team, working off of each other, just that team chemistry; it's built over the season. We just played them the first time, so you know they'll be better overall. But I'm hopeful, I think we're gonna bring our A-game now that we got a little bit of a warm-up tonight, and we're gonna be ready to go for tomorrow.
Friday's victory brings the Rockets Girls' Basketball team to a 24-1 overall record, cementing them in the #1 spot in the state rankings this year.  On the other hand, according to MaxPreps, the Stevens Point Panthers currently stand at a 15-9 record, with a disappointingly low 81st place ranking at the state level.  However, the team holds seed #8 within the WIAA division 1 bracket.
The winner of tomorrow night's game, taking place at the Ron Einerson Fieldhouse at 7 p.m., then advances to the sectional semifinal being held at Eau Claire Memorial High School on Thu, March 2, also at 7 p.m.
A continuously-updating bracket for all Basketball divisions can be found on the WIAA website.