Teacher Connects with Students: Making It Personal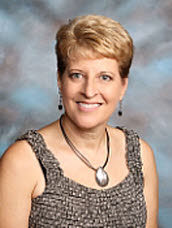 Hang on for a minute...we're trying to find some more stories you might like.
She stands confidently in the front of the room, with 30 sets of eyes staring back at her, gliding easily through her lecture as each set stays fixated upon her.
One hand shoots up.
She already knows what is coming next.
"How would you know anything about this anyway?"
She smiles knowingly, preparing to launch into a story, which would have otherwise gone unknown. Passionately talking. Sharing personal experiences. After a few moments, she pauses to take a glance at her students.
With 30 sets of eyes glittering like stars, hungry like vultures for more information. These 30 sets of eyes, transfixed like a child gazing into a store window — 30 sets of eyes, bursting with adoration for the teacher who cares about them the most.
Not your typical teacher. Not your typical upbringing. Not your typical level of dedication.
It's how she uses personal stories to supplement her teaching. How she consciously creates close relationships with her students. How she develops trust and respect through supplying them with the highest degree of trust: her own. How she makes it a distinctive goal to go to one of each of her students extracurricular activities at least once during the year.
"I want students to realize that as teachers, life may not have always been easy for us."
Simple as that.
That is it and that is all.
Students are to her as children are to parents. Completely dedicated to this ideal, she comes to school each day with the desire to connect with each student and personally further their education.
Opening herself up to her students in exchange for trust and confidence in learning. Hoping that students are willing to share more about themselves once they learn more about her.
Standing poised in front of the room. Ms. Dianne Pacolt smiles.
Simple as that.