Get Involved with the Community Blood Center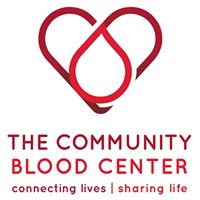 Hang on for a minute...we're trying to find some more stories you might like.
A Blood Drive hosted by the National Honor Society was held on Wednesday, Nov. 8, to help those in need of blood.
Many students participated in the drive, either donating or helping the Community Blood Center (CBC) with catering and loading students onto the buses.
"Everyone participating in the blood drive (donors & volunteers) have the opportunity to make a positive difference in our community while representing a high school they can be proud of," a CBC representative.
NHS donated a total of 257 pints of blood in the 2016-'17 school year, saving a total of 771 lives!
Donating blood is not the only thing individuals can do to get involved.
CBC has many programs, more specifically, the Gallon Grad program. It has been changed recently, and for the better.
To become a Gallon Grad, students needed to donate a total of eight times. Now that is not the case. The new requirements allow students to achieve two of four of the following: Donating blood three times, recruiting five new donors, volunteer for five or more hours during the hosted blood drives, and hosting a local blood drive. Students can do any of these twice in order to receive the award (with the exception of volunteering.)
Getting involved is important, and someone needs to do it. Getting involved within the school is a step, but going further is the challenge. The challenge that NHS students should be willing to take.